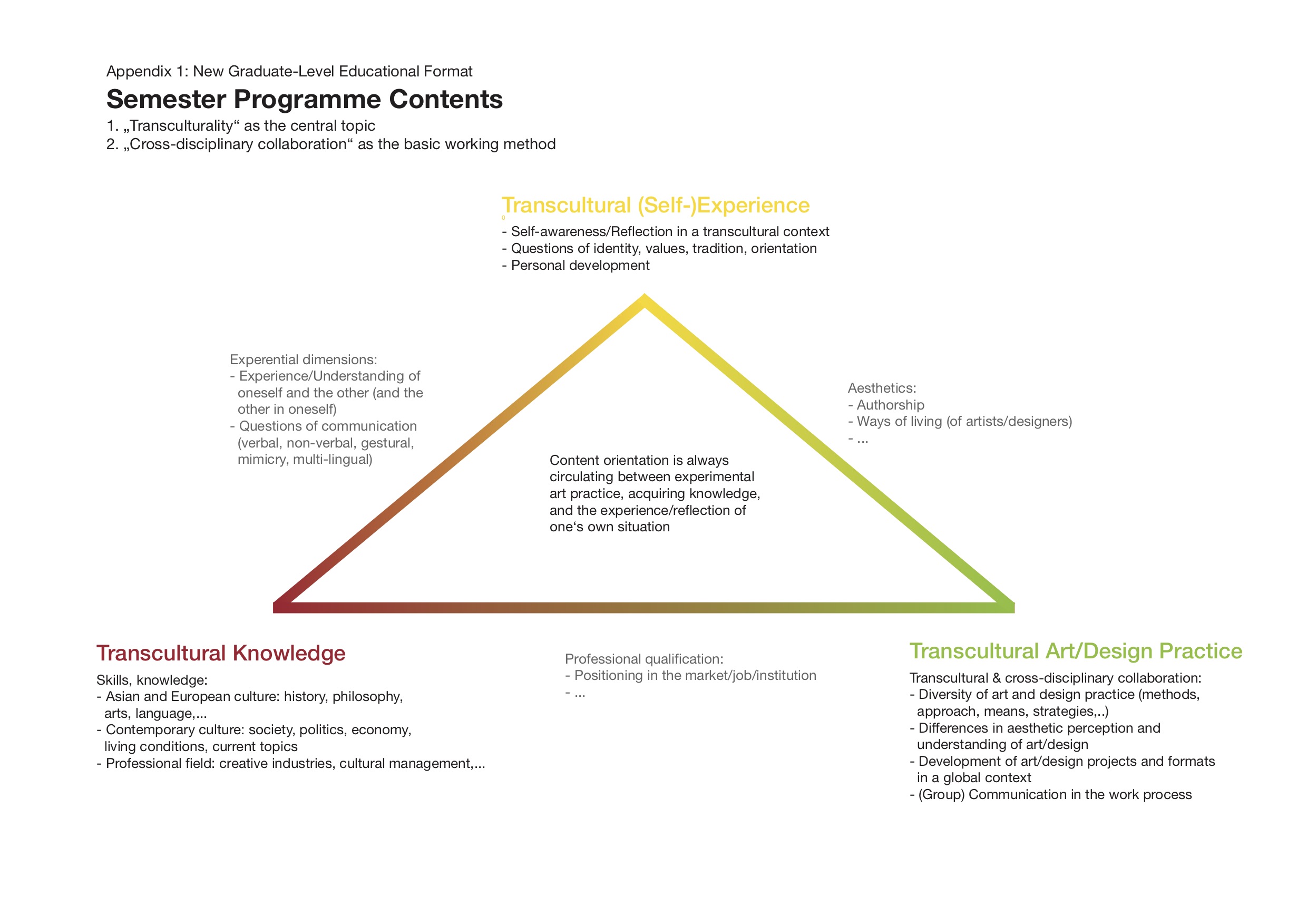 The program has two central characteristics that can be experienced and explored only in this unique setting. Its general focus are transcultural topics, such as traditions, identity, genealogy of the present, values, ethics, different forms of life, globalization processes in general and between Europe and East Asia in particular. Their social and cultural sensitivity makes art and design practices ideally suited to contributing to transcultural discourse and to expressing a variety of topics through aesthetic means. Hong Kong is predestined as an exemplary location within this thematic context.
The program's second important focus is practical collaboration between different cultures and forms of art and design. This principal working method promotes intense exchange about and first-hand experience of transcultural issues. It also helps participants to further differentiate and extend their own discipline. Students receive close supervision and expert support from selected faculty from all partner institutions and from independent artists and experts from various art and design disciplines.
The core program is dedicated to practice-based collaboration and teamwork on self-defined topics. Theoretical inputs will enable participants to critically reflect on the main topic — transculturality — and thereby to gain further insights into this pressing issue. An annually changing topic for a specific lecture series on transculturality will focus debate and provide a framework for practical experimentation. The program will be complemented with additional inputs, excursions, and workshops on subjects like cross-disciplinary collaboration, current local/global issues, and contemporary art and design in East Asia and Europe.