Week 10
In a nutshell
Kick-off and arrival: a day spent at Hangzhou's famous West Lake
Campus Visit: China Academy of Art's Nanshan (Central) Location
Campus Visit: China Academy of Art's Xiangshan Location and guided tour to the School of Design's exhibition The Voice of Society
Discovering the surroundings: Visit of a local Tea Estate and tea tasting
Calligraphy Workshop: Talk and hands-on introduction to Calligraphy at CAA
Film screenings and subsequent panel discussion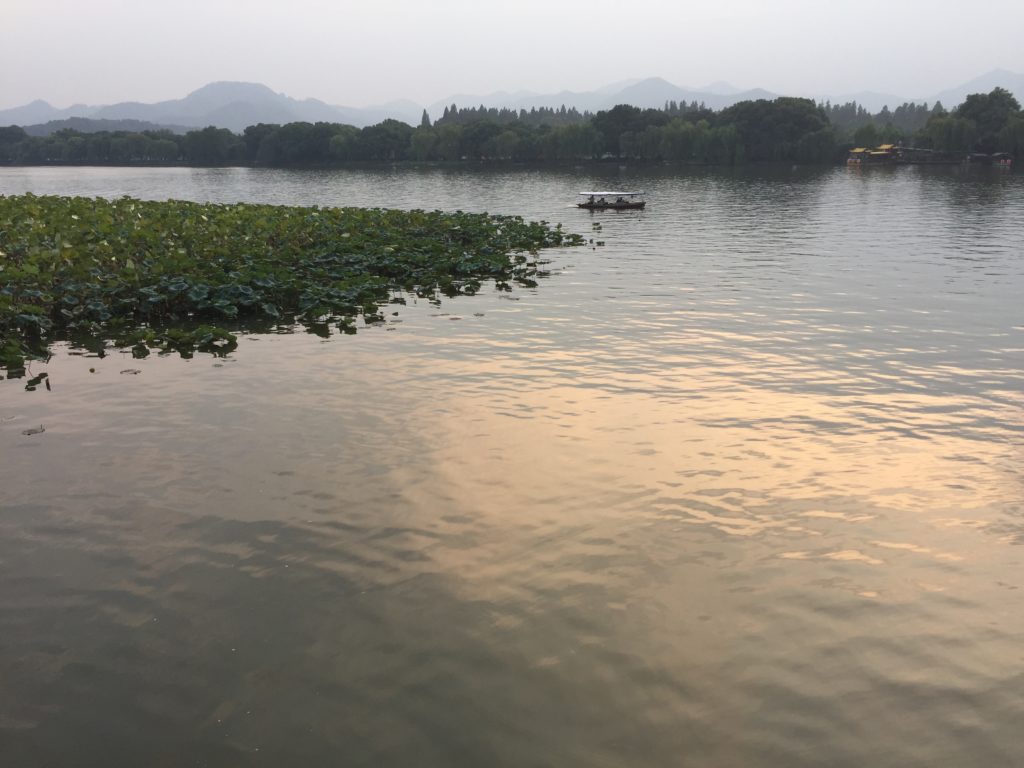 Arrival
After the intensity of the Shanghai week culminating in the bustling exhibition opening on Saturday and after a ride on one of China's famous bullet trains, everyone was more than happy to cool off a bit by spending a day at Hangzhou's misty West Lake. Also on the following days with some activities that took place under the wings of TC's partner departments of the China Academy of Art the group was finally able to let off some steam and gather new energies for the third and last phase of the program back in Hong Kong.
CAA Campus Visit: Nanshan Location
The China Academy of Art's Central Campus is a stunning location only a stone's throw away from the West Lake scenery. Hosted by the School of Intermedia Arts (SIMA), the group received an introduction to the school's activities, got a glimpse into some major student projects of the past few years and went to check out the numerous studio labs. In the afternoon, everyone was free to discover more of Hangzhou with some venturing out to the nearby Lingyin Temple and its Stone Buddhas and others checking out the city's old quarter.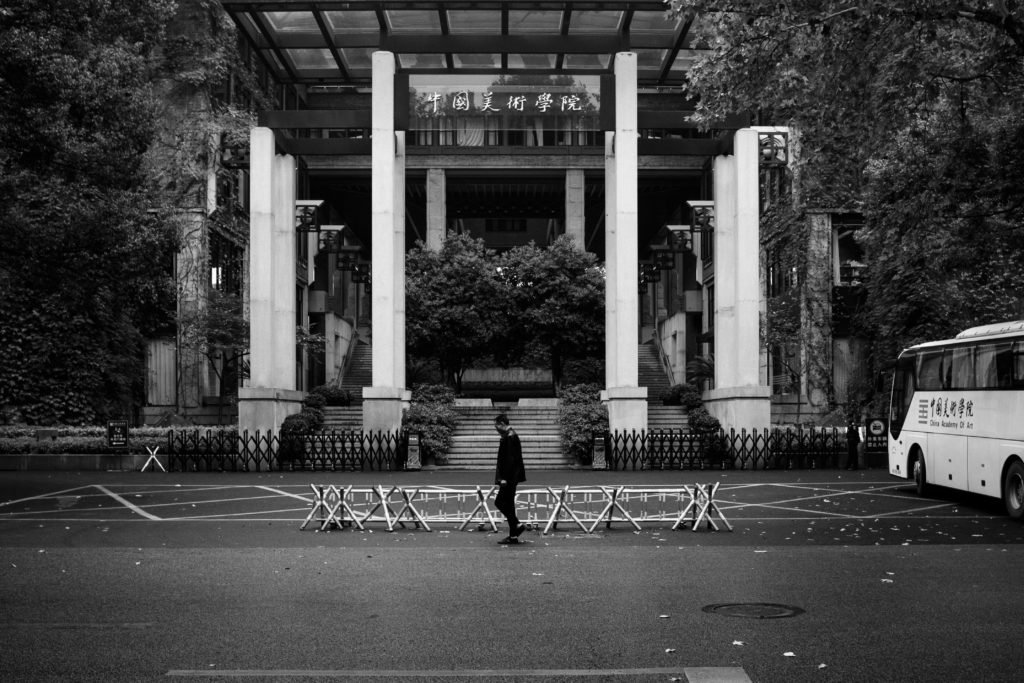 CAA Campus Visit: Xiangshan Location
Our accommodation was conveniently situated right next to CAA's Xiangshan Location. The School of Design hosted us and guided us through the Department for Visual Communication's exhibition The Voice of Society that deals with the question of how engaged design can address and tackle societal issues. The local students whose works were on display were present, mingled with us and willingly answered questions concerning their projects.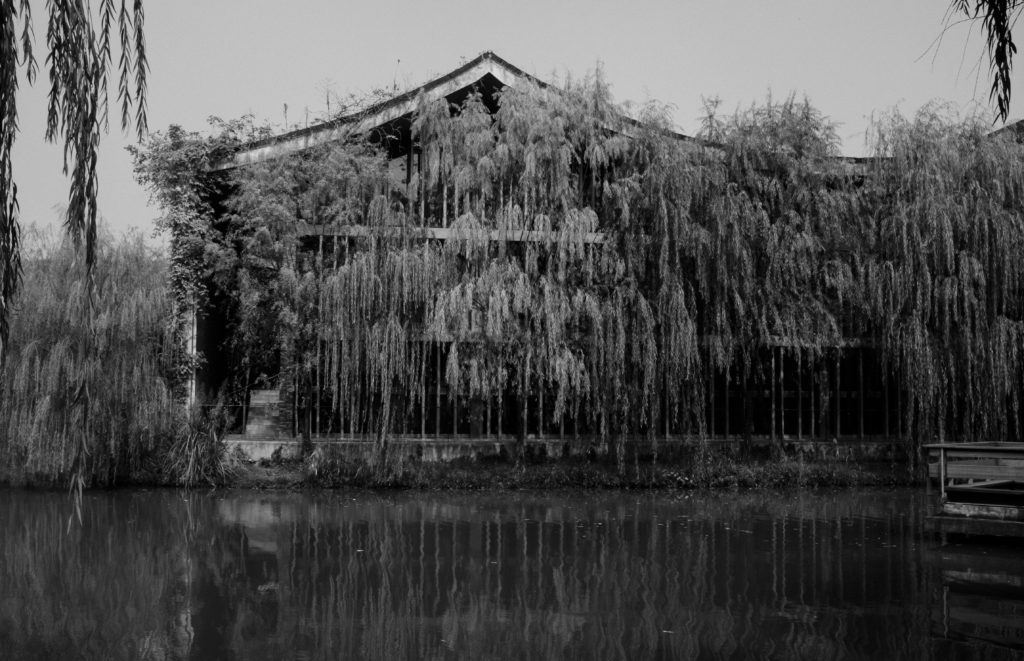 Tea and Calligraphy
Hangzhou's surroundings are famous for their Longjing Tea plantations and the group was lucky enough to be taken to a local tea estate and welcomed by a tea aficionado and talented storyteller. As we've kept on talking about the value of the unspoken throughout the programme, about John Cage and the "spaces in between", it was precious to experience an in-between-space of calm together—sipping Longjing (in its smell a little reminiscent of broccoli) and overlooking the landscape. Speaking of tourism: the next day we got a veritable crash course to Calligraphy conducted by no lesser than a faculty member of CAA's School of Chinese Painting and Calligraphy!
Film screenings and panel discussion
On the last day we were hosted by CAA's School of Film and Animation and shown several successful student film projects—both documentary and fiction. The week was rounded off by a panel consisting of faculty and student body where we discussed and exchanged institutional questions, insights into cultural particularities of student life and the potential of collaborative, border crossing art work.