New Graduate-Level Educational Format in the Arts based in Hong Kong:
Transcultural Collaboration 2015
A project of Zurich University of the Arts, Hong Kong Academy for Performing Arts, City University of Hong Kong/School of Creative Media, China Academy of Art/School of Intermedia Art/Hangzhou and Taipei National University of the Arts
In 2015 we are launching a pioneering transcultural and cross-disciplinary educational format called "Transcultural Collaboration" for graduate students of all art and design disciplines. Selected students from the involved partner institutions will have the possibility to study for one semester within this specific program, which will be based mainly in Hong Kong.
General Content "Transcultural Collaboration"
The basis of the project is the need for a discussion and understanding of "globalization" and its emerging questions and issues. It is obvious that globalization is not only about expanding production, consumption and communication, but also implies the problems and potentials of differentiation and distinction, of provoking otherness, of different forms of cultural evolution and blending, or of influencing power structures.
The programme has two central characteristics that can only be experienced and explored in this very specific setting. First of all it will focus on topics of transculturality as the key content that includes subjects like traditions, identity, genealogy of the present, values, ethics, different forms of life or globalization specifically between Europe and South East Asia. Given their sensitivity to social and cultural conditions, and their ability to formulate and express a variety of topics with aesthetic means, artistic and design practices can make an ideal contribution to transcultural discourse. Participants will acquire profound competences, which are more and more in demand working in international contexts, learning about the other and being able to reflect one's own culture. Hong Kong is predestined as an exemplary location within this thematic context.
Secondly practical cross-disciplinary collaboration between cultures and art forms is the second important focus of the programme and its principal working method. This approach will promote intensive exchange and first-hand experience of the transcultural topics as well as further differentiate and extend one's own discipline. Theoretical inputs will help participants to critically reflect on transculturality and to gain further insights into this pressing issue.
Curriculum
On the background of the transcultural and cross-disciplinary focus three main phases define the basic structure of the semester: The starting phase is dedicated to questions of "self-awareness", as well as the introduction of the specific interests of the participating students and lecturers that will highly influence the semester content. Based on that the constitution of mixed groups and their topics will be the starting point for the practical cross-disciplinary work and the development art and design projects involving the range of disciplines and competences of the group members. Followed by a second phase that is dedicated to the topic of "collaboration" thus questions of how we collaborate and position ourselves related to our culture, traditions, society, art, other disciplines or a business environment. The third phase called "trans public" where we focus on questions of art and design production and reception. While the practical character of the three main phases is central it will be strongly connected to theoretical inputs and reflection in the fields of Asian and European (historical and contemporary) culture, issues of transculturality, art and design practice and cultural management in various formats like lectures, panels, literature, workshops or mentoring. Between the three main parts of the semester programme there will be two inserts where one will be a two weeks excursion in Europe or Asia as well as a specific workshop lead by renowned artists.
Further Education and Exchange of Faculty
The transcultural and cross-disciplinary context also puts the lecturers in the position of "learners" in this programme. Like the participating students, lecturers will also be required to expose themselves to transcultural issues, to engage in critical self-reflection, and to work in cross-cultural and cross-disciplinary teams. In association with the students, lecturers will be largely responsible for developing the concrete contents, methods, and attitudes of the individual semester. In this manner, they will gain first-hand experience and knowledge of transcultural and cross-disciplinary learning environments that they can apply and implement at their home institutions afterwards.
Field of Excellence and Global Network
Through the innovative focus on questions of transculturality and cross-disciplinary practice we are building up a leading international centre of excellence in these fields which will help to extend the global network of the involved partners, lecturers and students and contribute substantially to the reflection and discussion of current problems.
Partners
Main Partners
Zurich University of the Arts (ZHdK)
Hong Kong Academy for Performing Arts (HKAPA)
City University of Hong Kong/School of Creative Media (CityU/SCM)
China Academy of Art/School of Intermedia Art, Hangzhou (CAA/SIMA)
Additional Partners
Taipei National University of the Arts, Taiwan (TNUA)
Tokyo University of the Arts, Dep. of Fine Arts
Hong Kong Baptist University, Academy of Visual Arts (HKBU/AVA)
Supported by
Mercator Foundation Switzerland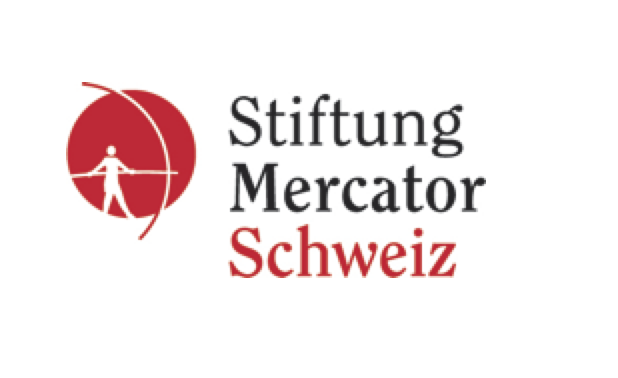 Participating Students "Transcultural Collaboration 2015"
Fabian Gutscher, MA Transdisciplinarity, ZHdK – Larissa Holaschke, MA Design/FoE Event, ZHdK – Isabelle Sprenger, MA Music Pedagogy, ZHdK – Nina Willimann, MA Transdisciplinarity, ZHdK – Philipp Spillmann, MA Publishing Studies, ZHdK – Ana-Maria Negrea, MA Theatre/Scenography, ZHdK – Benjamin Ryser, MA Contemporary Music, ZHdK  – Simon Dietersdorfer, MA Composition for Film, Media, Theatre, ZHdK – Nicolas Müller, MA Theatre/Acting, ZHdK – Tobias Fandel, MA Transdisciplinarity, ZHdK –  Ida Sons, MA Art Education, ZHdK – Lan Ziyan, MA Intermedia Art, China Academy of Art (CAA), Hangzhou – Li Chaoran, MA Intermedia Art, CAA, Hangzhou – Ma Haijiao, MA Intermedia Art, CAA, Hangzhou – Liu Xiaobin, MA Fine Arts in Creative Media, HK City University, School of Creative Media (SCM) – Wong Ka Chung, MA Fine Arts in Creative Media, HK City University, SCM
Participating Lecturers/Guests "Transcultural Collaboration 2015"
Responsible Project Coordinators/Lecturers
Daniel Späti, Head of Transcultural Collaboration, ZHdK  – Zheng Bo, Assistant Professor, CityU/School of Creative Media, HK – Shi Ke, Associate Professor, China Academy of Art, Hangzhou – Jim McGowan, Senior Lecturer (Sound), MFA Coordinator TEA, HK Academy for Performing Arts
Lecturers
Heinrich Lüber, Artist, Head of MA Art Education ZHdK – Kingsley Ng, Artist/Designer, HK Baptist University – Florian Dombois, Artist/Researcher/Lecturer, ZHdK
Hongjohn Lin, Chair Fine Arts Dep. and Transdisciplinary Studies, TNUA – Jörg Scheller, Curator/Theorist, Head of BA Photography, ZHdK – Nuria Krämer, Head of Connecting Space HK, ZHdK – Stephen Cheung, Head of Graduate Education Centre, HKAPA –
Hayat Erdogan, Dramaturgist/Theorist, ZHdK – Matthias Ziegler, Musician/Lecturer ZHdK – Patrick Müller, Head of Connecting Spaces HK-ZH, Head of MA Transdisciplinary Studies ZHdK – various additional lecturers SCM, CAA, HKAPA,…
Assistants
Christopher Kriese, Director, Assistant BA Directing ZHdK
Katja Gläss, Artist/Photographer, Assistant MA Transdisciplinary Studies ZHdK
Andrea Roca, Designer/Curator, Associate researcher Design Departement ZHdK
External Guests
Zhao Chuan, Director/Author, Shanghai – Eisa Jocson, Dancer/Choreographer, Manila- Björn Beneditz, Artist and Member of German pop band "Deichkind", Hamburg –
Xiaolu Guo, Novelist/Film Director, China – Jay Forster, Art Director, Clockenflap Festival HK – Andalus, Cultural Activist, Zurich…more to be confirmed
Contact
Daniel Späti
Head of Transcultural Collaboration
daniel.spaeti@zhdk.ch
CH: +41 79 432 81 03
HK: +852 6239 3079
Patrick Müller
Head of Connecting Spaces Hong Kong – Zurich
patrick.mueller@zhdk.ch
Connecting Spaces Hong Kong – Zurich
At Zurich University of the Arts "Transcultural Collaboration" is part of "Connecting Spaces Hong Kong – Zurich" which is the initiator of this new program. Under the project title "Connecting Spaces Hong Kong – Zurich" ZHdK is seeking to establish a study centre in Hong Kong in collaboration with other art universities from Hong Kong, China and Southeast Asia. One key objective of the envisaged centre is to explore perspectives for how a 21st-century arts university might advance as an institution in a globalized world. Conneting Space Hong Kong, a physical space in North Point, not only serves as a workshop space, but also as a stage for production (exhibitions, performances, …). With its character of an art space it produces productive links to the public and to the art scene, a lab for exchange on different levels of the involved cultures. Within "Connecting Spaces Hong Kong – Zurich" the graduate-level semester program is a key initiative in building up an innovative educational format and starting a long-term collaboration between the partners.
***Appendix:
Declaration "Transcultural Collaboration"
For the following reasons we are convinced that an education and dispute about transcultural issues is essential for contemporary art and design students to be prepared for their future professional life:
• A global frame is nowadays a basic condition of all art and design work
• Artists and designers are mobile and acting globally both for production and for presentation. Art and design are shown, debated and consumed in an international context (market, exhibitions, publications, internet,..)
• Accordingly the challenge is to position and manifest oneself in different political, social, economical and cultural contexts. This applies for all world regions as the fragmentation in centres and peripheries has become obsolete.
• Therefore learning and producing art and design is not only defined by specific professional expertise, but requires a skilful orientation in the diversity of global cultures and societies (not as supplementary, but as a basic requirement).
• In practice this orientation affects aspects and questions of economy (international finance,..), politics (democracy, human rights, resistance, imperialism, east-west conflicts, trikont,..), technology (virtuality, technology and nature,..) or religions (ethics, philosophy, secularisation,…).
• This complex dispositive of actual artistic and design work asks for a specialisation in art and design education with regard to transcultural topics. It needs time as well as a concept to debate and study these questions. It is not enough to just live, consume, communicate and act globally!
• Contemporary art is transcultural art nowadays. Artist and designers cannot escape from this fact, there are no sheltered or domestic environments anymore.
Therefore we are about to develop a new educational format, which is understood as a format of excellency and specialisation that is oriented along these requirements of a "present future". It opens the chance and possibility to distinguished students of all art and design disciplines to obtain competencies, advanced skills and a certificate in this field.