A Film by Mei-Juin Chen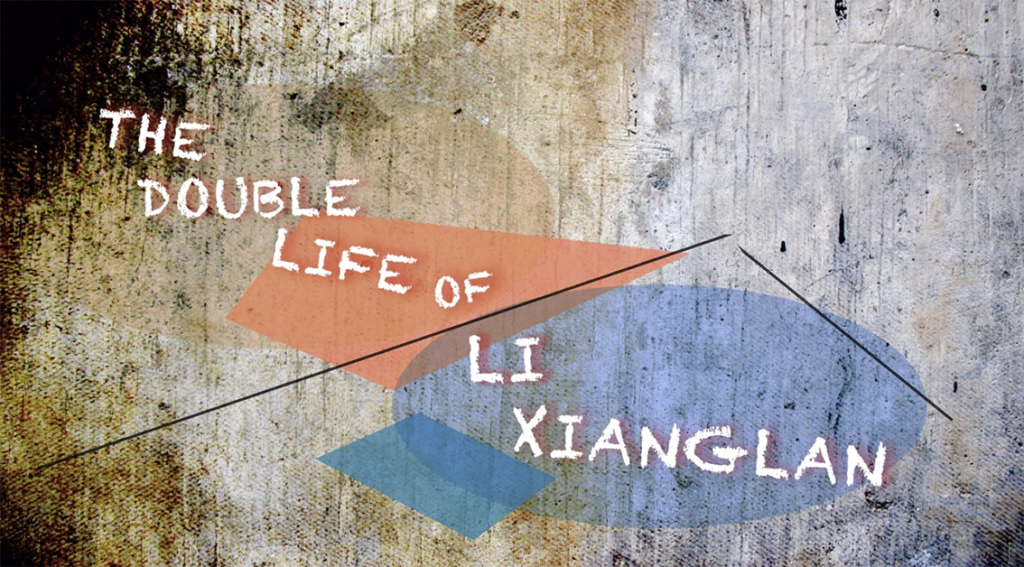 This year marks the 70th anniversary of the end of World War II. Many historians place the start of the conflict in China with the Japanese invasion of Manchuria. This one-hour documentary offers a unique perspective on the political and cultural upheaval that followed. It traces the rise and fall of Li Xianglan, a.k.a. Shirley Yamaguchi, who deftly navigated the clash of nations to become one of Japan and China's biggest movie stars during World War II. A Manchurian born Japanese who could "pass" as Chinese, she was a propagandist's dream. She rose to fame in a series of Japanese romantic melodramas playing the Chinese girl who falls in love with a Japanese man. For a while it worked, but when Japan lost the war her cover was blown and she nearly faced a firing squad. A double life; a dangerous game.
The film uses clips from rarely seen movies of the period to tell the story of this remarkable young woman who, through the alchemy of history and the magic of cinema, was transformed from a real person into an icon, an enigma of layered identities, actual and invented. She was Yoshiko Yamaguchi, daughter of Japanese settlers to Manchuria; Li Xianglan, a Chinese actress created by Japan to promote Japanese-Chinese friendship; and a movie character, a pretty Chinese girl who stirred the desire of Japanese men. She was half flesh, half celluloid, half human, half fantasy.
Others who led double lives weren't so lucky. In the second part of the film we meet Li's friend, the Taiwanese-born, Japanese-educated writer and filmmaker Liu Naou. As the war raged, Liu chased his dream of directing feature films, first working with the Chinese, then the Japanese. But as a Taiwanese, his identity remained unsettled. Neither Japanese nor Chinese, he lacked a true country to call his own. Neither side trusted him and he ended up dead as a result. Liu Naou's tragic story stands in somber contrast to the tale of Li Xianglan, a citizen of Japan. It invites reflection on the nature of film, art, identity, history and individual freedom.
The Double Life of Li Xianglan reveals a world that is half real and half fantasy, where the Japanese nobly strive to bring the fruits of modern civilization to China while at the same time slaughtering millions; where a Japanese teenager becomes a Chinese movie star, is unmasked, and is finally set free in one of those miraculous turns of fate that only happen on screen; where a young man from a small Japanese-governed island at the edge of China also courts fame in the movies but meets a far sadder end; and where the people of this island, buffeted by historical forces beyond their control, struggle to figure out who exactly they are.
This film raises questions that are still relevant today.
Mei-Juin Chen is a native of Taipei, Taiwan. After graduating from Taiwan University in 1989, she moved to Los Angeles, where she received an M.A. in visual anthropology from the University of Southern California. In 1993, she founded her production company, Lotus Films, and embarked on a career as a documentary filmmaker, pursuing projects in Asia and the United States. Her award-winning work has appeared in major film festivals and on TV stations around the world. In addition to be an independent producer/director, Ms. Chen has produced TV documentaries for Sony Columbia Pictures, acted in a supporting role in the MGM film RED CORNER (starring Richard Gere), and served as co-curator of video programming for LA Contemporary Exhibitions (LACE) and the American Film Institute's national video festival. Ms. Chen has received the Most Outstanding Asian Artist Special Award from Lincoln Center for the Performing Arts; honor from Women Make Film; and the Silver Chris Award from Columbus International Film and Video Festival, the oldest film festival in the U.S.