Transculturality and transdisciplinarity as concepts or institutional strategies within the art field are to be tested in practice. How to speak of cultures, disciplines and practices, their crossing or interacting in the art field and beyond that? Departing from this initial question the lecture draws upon specific practices of transcultural collaboration and the challenge of working trans- and/or indisciplinare: in between but also throughout and beyond the disciplines.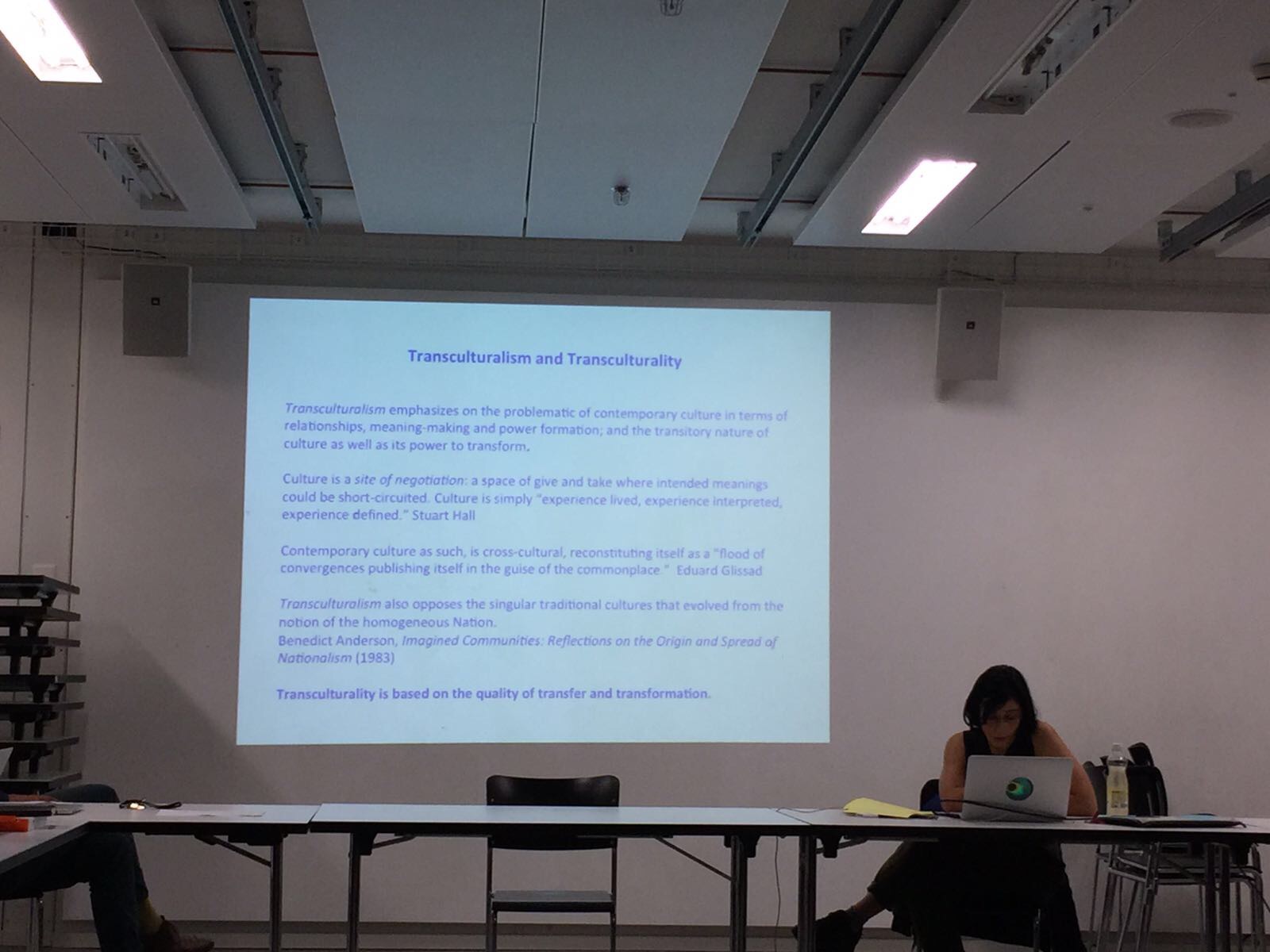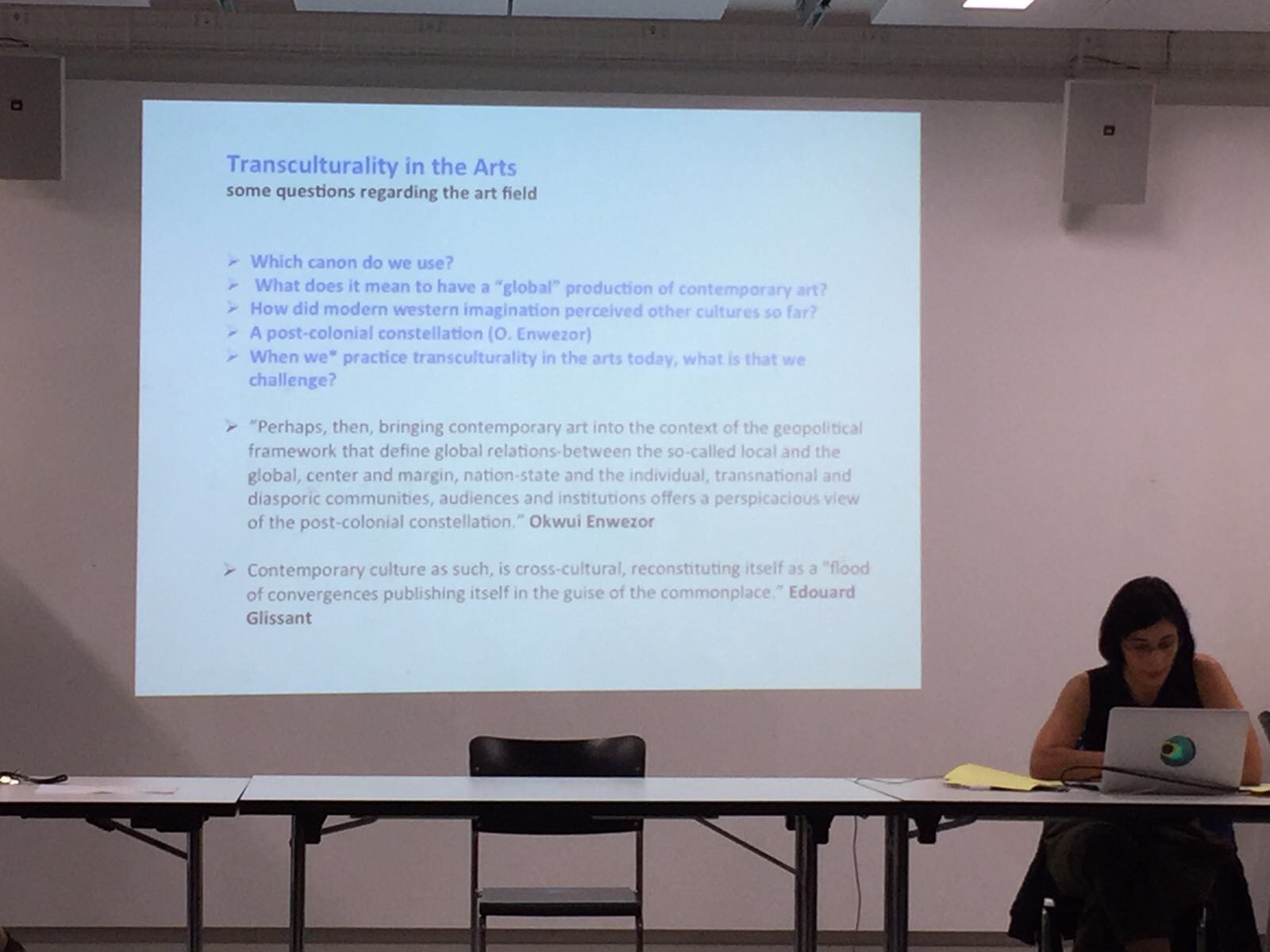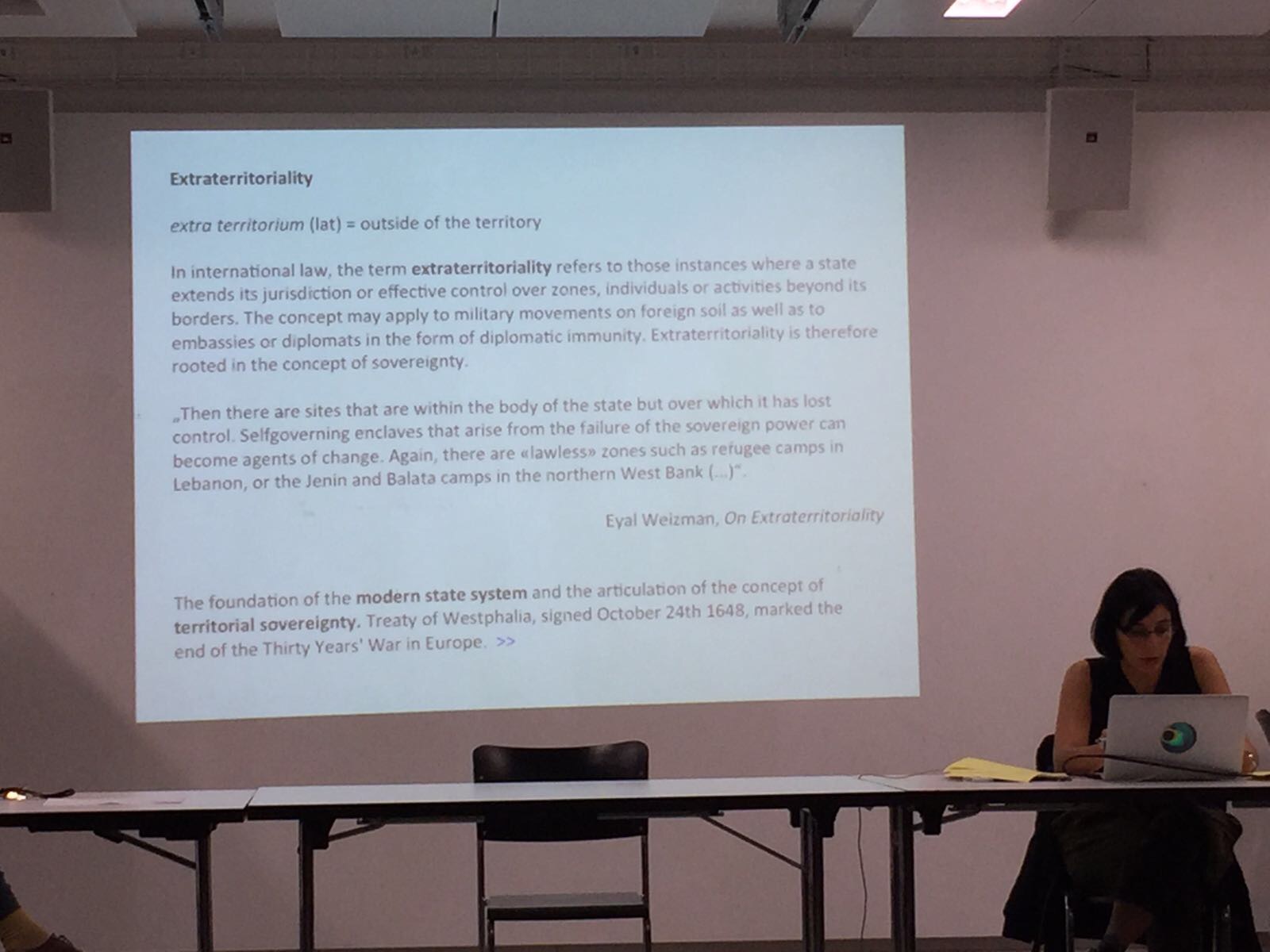 Lecture by Sofia Bempeza
Sofia Bempeza is an artist and writer (PhD, Academy of Fine Arts Vienna), she lives and works in Zurich and Athens. Her work (text, performance, interventions, research) is focused on the politics of public spaces, gender identities, divisions of labour, art and knowledge production.
http://sofiabempeza.org